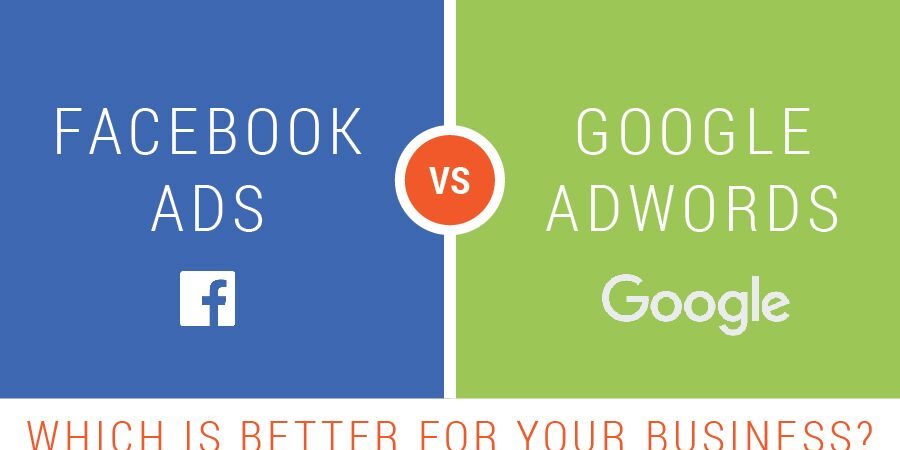 In an ideal world we all have buckets and buckets of money to spend on all types of marketing platforms. Coming back to reality … this is usually not the case. When your business is ready to start online marketing there are 2 marketing giants that are ahead of any other online marketing strategy: Facebook Ads in the Business Manager and Google Adwords.
Which is the best one for your business? This blog should help you in making the decision of which online marketing tool to use.
Here is a simple break down:
Google ad words will be more expensive per click.
Google ad words will be a specific existing audience who know what they want
Google ad words is based around key words
Facebook ads let you target on interests, behaviors
Both let you target and measure your ads
Both have geo location
Where do the google ads show up?
Adss how on google search engine and search networks (maps, shopping, AOL, youtube, gmail
Your ads show up along side 'keywords' or phrases that describe your brand.
Each of your keywords have a max CPC bid amount
You can target specific websites
Where can the Facebook ads show up?
Facebook ads show up on social networks owned by Facebook
Instagram (if desired)
Network audiences (if desired)
And of course facebook
Once I set up my ad on Google Adwords or Facebook what do I do?
You need a landing page
Always request an action on your website or landing page
Increases your quality score and ad rank (score is made up of Click through rate CTR)
 What is a landing page?
A landing page is where your potential client lands after they click on your ad. A landing page is also known as a: squeeze page, Drip page, Funnel page. You can send them to your website; however, if your website does not have a call to action, that client won't convert. They won't request a phone call, or a home evaluation, or request any kind of contact from you (whatever your objective). Another reason you don't want to send them to your website is they will search around your website… then leave. By sending them to a landing page, they have no where to go except fill out your form requesting action from you.
Sample of a Landing page for The Grand on Grand created by Mucha Marketing Inc.
The Grand on Grand Landing page
This page does not give the potential client to do anything except fill out a form, they do not get to peruse the gallery or take time to think about it. We ask for a CTA (Call to action) right off the bat, then direct them to the website.
How many buckets of gold will this cost me?
You can set up your daily or lifetime budget for both google adwords and social media ads.
Google ads have 3 main objectives
1)cost-per click (CPC),
2)cost-per thousand impressions (CPM)
3)cost-per-acquisition (CPA).
Facebook has about 12 campaign objectives to choose from
Best practice and tips?
 Think like your customer when choosing your goal objective
Use the Key word planner for google adwords
Highlight what makes you unique
Include a call to action
Your ad should match your landing page